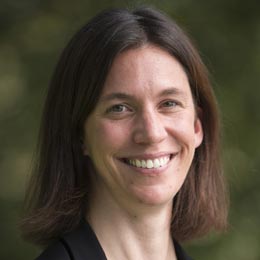 Program Director, Education
Erin Farren is the Program Director for Education at the Center for Primary Care. In this role, Erin works closely with Center faculty on education initiatives, including increasing student and resident engagement with the Center, working to connect the Center's scholars with mentors and research opportunities, and evaluating existing projects.
Previously, Erin worked as Assistant Director for the Office of the Chief Academic Officer at McLean Hospital in Belmont, MA, where she developed and implemented programs, resources, and technology solutions for faculty and staff education and advancement. Prior to McLean, she managed the PhD and student programs at Cancer Research UK's flagship basic science research facility, the London Research Institute.
Erin has spent both her education and working life surrounded by and collaborating with passionate, creative, and innovative researchers and clinicians, and is eager to continue this by supporting and developing the work of the Center's education team.
Born and raised in New Hampshire, Erin holds a Bachelor of Arts in Psychology from College of the Holy Cross and a Masters in Educational Psychology with a focus on the development of creative learning strategies from the University of Cambridge.