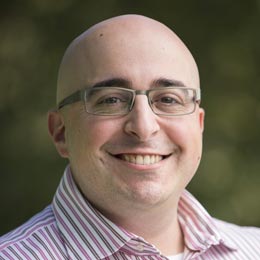 Senior Manager, Grants and Finance
John Serpico is the Senior Manager of Grants and Finance at the Center for Primary Care. In this role, John supports and facilitates the Center's fiscal management and strategic planning by providing comprehensive financial analysis and budget management. Before joining the Center, John was a Business Manager for The MENTOR Network, where he oversaw forecasting, budgeting, and analysis for operations in Massachusetts and Connecticut. Prior to MENTOR, John was an Area Manager for Fresenius Medical Care of North America, directing the operational and regulatory efforts of five outpatient kidney dialysis facilities.
John currently sits on the Board of Directors for ImprovBoston, a non-profit comedy theater in Cambridge, MA, where he serves as Treasurer.
John received his B.S. in Finance from Boston College and is completing his MBA at Bentley University.