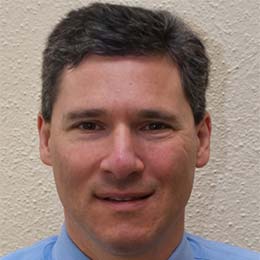 Bruce E. Landon, MD, MBA, is Professor of Health Care Policy and Medicine at Harvard Medical School. He practices internal medicine at the Beth Israel Deaconess Medical Center.
Dr. Landon's primary research interest has been assessing the impact of different characteristics of physicians and health care organizations, ranging from health plans to physician group practices, on the provision of health care services. He has over fifteen years of experience in health services research and has been the principal investigator of numerous Federal and foundation grants. He is currently studying the quality of care and utilization patterns in Medicare's managed care program (Medicare Advantage) and using methods from network science to study networks of physicians based on patient sharing. He also has an active research program investigating the comparative effectiveness of various vascular surgery procedures.
Dr. Landon has been elected to the American Society of Clinical Investigation and the Association of American Professors and serves on the Health Policy Advisory Committee of the Myers JDC Brookdale Institute's Smokler Center for Health Policy Research. He also chairs the Contracts and Payments Committee at the Beth Israel Deaconess Physician Organization.
Dr. Landon graduated summa cum laude from the Wharton School at the University of Pennsylvania with a major in finance. He received his M.D. degree from the University of Pennsylvania School of Medicine, and an M.B.A with a concentration in health care management from the Wharton School. He also received a M.Sc. in Health Policy from the Harvard School of Public Health.