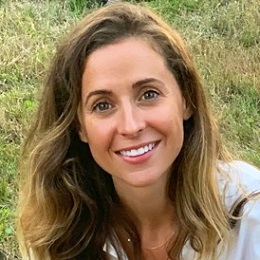 Caroline Barnaby, MLA
Assistant Director, Marketing and Communications
Caroline Barnaby, MLA directs, leads, and executes the marketing and brand strategy at the Harvard Medical School Center for Primary Care. Caroline enjoys working with patients and caregivers to build brand trust and loyalty. She enjoys measuring and analyzing marketing campaign metrics to better understand what drives behavior and to lead change in the healthcare space. Caroline also serves as a member of the Center's leadership team.
Prior to joining the Center, Caroline worked at an information security consulting firm located in the heart of Boston, where she developed content, led collateral creation, managed social media, and worked with leading security practitioners to engage audiences in the field and boost event attendance. She was a member of the organization's culture committee, a group aimed at increasing cultural awareness among staff and leadership, and was the recipient of the company's Spotlight Award, which recognized employees who made significant contributions to the company's overall performance and sales goals.
Caroline received her MLA from Harvard University Extension School and received her Bachelor of Arts in Business Administration from Emmanuel College.