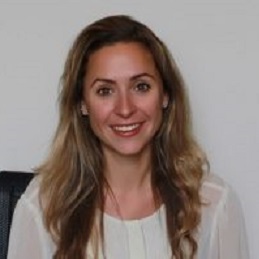 Caroline Barnaby, MLA
Assistant Director, Communications
Caroline Barnaby, MLA, leads the Center's communications strategy. This effort includes growing continuing education programs targeted at physician leaders and primary care teams, as well as fostering local and international partnerships to increase impact and improve patient outcomes. Caroline manages all collateral, both digital and printed, which includes developing and designing the Center's website and managing all outward facing communication channels. 
Prior to joining the Center, Caroline worked at an information security consulting firm located in the heart of Boston, where she developed content, led collateral creation, managed social media, and worked with leading security practitioners to engage audiences in the field and boost event attendance. 
Caroline received her MLA from Harvard University Extension School, and received her Bachelor of Arts in Business Administration from Emmanuel College.