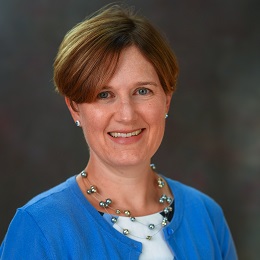 Erin E. Sullivan, PhD, is the research and curriculum director at the Harvard Medical School Center for Primary Care. She also holds a faculty appointment in the Department of Global Health and Social Medicine. Erin's research and teaching interests are focused on how to build leaders, teams and culture in healthcare.
Erin directs the Physician as Leader course for fourth year medical students at Harvard Medical School, the Primary Care Improvement Network Leadership Academy, and the Clinical Director's Network-HMS Center for Primary Care Clinical Leadership Academy. Erin leads original research focused on understanding the mechanisms of high-performing primary care in the United States and around the world. This research is chronicled in over 15 Harvard Business School style teaching cases which are used in the Center for Primary Care's "Charting the Future of Primary Care" continuing education portfolio.  Erin designed two MBA-level courses about organizational change and frequently conducts workshops for primary care audiences on leading change.
In addition to her role at Harvard Medical School, Erin is an adjunct assistant professor with the Leadership Education and Development Program at the Uniformed Services University of the Health Sciences in Bethesda, Maryland. She also serves as the External Examiner for the Professional Diploma in Leading People and Teams in Healthcare at the Royal College of Surgeons in Ireland.
Prior to joining the Center for Primary Care, Erin worked at the Global Health Delivery Project at Harvard University directing a series of mixed methods health systems studies focused on HIV, TB, and malaria programs in resource-limited settings. This work yielded technical reports for academic and large international health institutions (e.g., WHO, UNAIDS).
Erin holds a Bachelor of Arts in art history from Wellesley College and a PhD in business studies from Trinity College, Dublin.