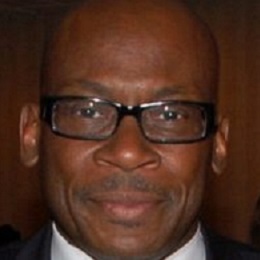 Gary Bailey, DHL, MSW, ACSW
Gary Bailey, DHL, MSW, ACSW  is a Professor of Practice at Simmons College School of Social Work, and has a secondary appointment at the Simmons College School of Nursing and Health Sciences where he serves as the Special Assistant to the Dean for Inter-Professional Education. 
In June 2010, he was elected President of the International Federation of Social Workers. He is the first person of color to hold this post. He is a past president of the Massachusetts Chapter of NASW and of NASW National-Washington DC. He was the Chairperson of the National Social Work Public Education Campaign. He was a member of the Council on Social Work Educations Commission on Global Social Work Education and sits on its Committee on Human Rights. He also serves on the executive committee of the North American and Caribbean Association of Schools of Social Works board representing the Council On Social Work Education.
In May 2009 he was selected as a Fulbright Specialist for the United States-Israel Educational Foundation (USIEF), where he gave a series of workshops and speeches throughout Israel as a part of the Funds outreach to African American leaders to visit Israel.
In 2017 he was appointed by Massachusetts Governor Charlie Baker as a member of the Massachusetts LGBT-Q Youth Commission.In 2009 Professor Bailey was appointed by Massachusetts Governor Deval Patrick to the serve on the board of the Massachusetts Educational Financing Authority (MEFA); he was reappointed in 2013 for a term ending in 2019.At MEFA he chairs the Audit Committee and is a member of the Executive Committee.
He is a member of the AIDS Action Committees (AAC), Inc. Advisory Council and the AIDS Action Committees Program Committee. Professor Bailey is Vice Chair of the Board of Women of the Dream, Inc. (WOD), a national nonprofit organization that enables socially and financially disadvantaged girls, ages 12-18, to achieve their fullest potential and lead purposeful, healthy lives with guidance and education. 
He is a member of the board of For Our CommUnitieS, Inc. (FOCUS, Inc. ), whose purpose is to promote the development of affordable housing in Massachusetts.
Professor Bailey received his BA from the Eliot Pearson School of Child Study at Tufts University; his MSW from Boston University School of Social Work; and his Doctor of Humane Letters from the University of Connecticut.