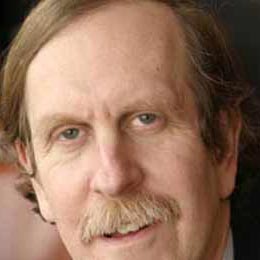 Gordon Schiff, MD
Quality and Safety Director
Gordon Schiff, MD, is a general internist and Quality and Safety Director for the Harvard Medical School Center for Primary Care. He is Associate Director of Brigham and Women's Center for Patient Safety Research and Practice and Associate Professor of Medicine at Harvard Medical School. He worked for more than 3 decades at Chicago's Cook County Hospital where he directed the general medicine clinic and chaired the hospital's quality improvement committee and was PI for the AHRQ Developmental Center for Patient Safety Research focusing on diagnostic errors (the Diagnosis Evaluation and Education Research (DEER) Project).
He directed a four year AHRQ-funded Massachusetts malpractice and patient safety improvement PROMISES project (Proactive Reduction in Outpatient Malpractice: Improving Safety Efficiency and Satisfaction), was PI for the AHRQ-Brigham medication safety HIT CERT CEDAR (Calling for Earlier Detection of Adverse Reaction) Project, and has led  multiple projects  funded by the Harvard Risk Management Foundation to study diagnostic errors, pitfalls,  and develop tools to help prevent and minimize such errors. He was PI for an AHRQ HIT Safety grant working to enhance CPOE by incorporating the drug indication into prescription ordering. He currently directs  two large projects  funded by the Gordon and Betty Moore Foundation, one focusing on improving diagnosis safety and quality and the other to promote more appropriate and conservative medication prescribing. The diagnosis project, the PRIDE (Primary-care Research in Diagnosis Errors) Learning Network, is working to study and improve diagnosis by sharing diagnosis cases from an unprecedented coalition of local and national stakeholders with interest and expertise in diagnosis safety.
He is the author of numerous articles on patient safety, diagnosis error, test management, lab-pharmacy linkages, health IT and medication safety.  He edited  a book published by Joint Commission Resources on handling critical test results, Getting Results: Reliably Communicating and Acting on Critical Test Results. He is chair of the editorial board of Medical Care, and on the editorial boards of the Journal Public Health Policy and BMJ Quality and Safety. He is a founder and past co-chair of the International Diagnosis Errors in Medicine conferences and member of several WHO international initiatives to improve diagnosis and medication safety worldwide. He is the recipient of the 2005 Institute of Medicine Chicago (IOMC) Patient Safety Leader of the Year award, the Institute for Safe Medical Practices (ISMP) 2006 Lifetime Achievement award, the 2010 Rx for Excellence in Quality Award from the Massachusetts Medical Law Report, and a 2017 Partners in Excellence Award for leading the Brigham team working on indications based prescribing. In 2006 he was selected by Modern Healthcare as one of the top "30 People for the Future" in medicine.