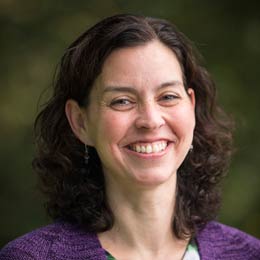 Jennifer Azzara, MM
Senior Practice Transformation Specialist
Jennifer Azzara, MM is the Senior Practice Transformation Specialist for System Transformation. In this role, Jenny provides leadership and technical expertise in the implementation of key patient-centered medical home change concepts by primary care practices participating in System Transformation initiatives. Specific areas of focus include: mentoring and coaching of primary care teams, teaching quality improvement and project management strategies, and providing content expertise for the overall planning, execution, and evaluation of System Transformation initiatives.
Prior to joining the Center for Primary Care, Jenny spent several years in practice management and quality improvement roles in Boston-area health care systems before launching her consulting practice in 2013. Since 2018, she has been in the role of Director of Practice Improvement at Community Care Cooperative (C3). Jenny is passionate about patient-centered care and supporting the development of primary care teams' capacity for innovation and adaptive leadership.
Jenny holds a Bachelor of Arts in Psychology from Boston College and a Master of Health Policy and Management from The Heller School at Brandeis University.