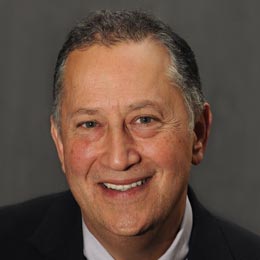 Jeremy Nobel, MD, MPH, designs, implements and evaluates health care management and delivery systems that focus on cost and quality concerns as well as the reimbursement models and user engagement dynamics that sustain them. Working with employers, government, and other purchasers, as well as health plans and providers, he develops and evaluates approaches to value based care delivery that coordinate critical aspects of healthcare delivery, support optimal practice patterns, and improve quantifiable outcomes including patient satisfaction.
Nobel's work focuses particularly on the use of technologies to better coordinate information flow between patients, providers, payers and purchasers, including electronic health records, personal health records, interactive web-sites, remote physiologic monitoring, hand-held devices, "smart" registries, and related software applications. At a practical level, Nobel's work has been the basis of significant acute care and chronic care improvements including improvements in diabetes care and cardiovascular care, as well as improvements in hospital quality and safety.
His recent activities have involved the integration of emerging technology deployment, with personalized health insurance benefit design, to encourage user engagement and behavior change on the part of healthcare consumers, as well as innovative provider reimbursement models to encourage physician participation. In addition to working with payers, purchasers, and providers, much of his effort is focused on care delivery at the community level including homes and workplaces, community clinics, public health departments, the VA, and public hospitals. His work also includes promoting a better understanding of what quality means from a patient perspective, and how best to deliver person centered care that aligns with an individual's attitudes, beliefs, behaviors, skill and environment. He serves as Medical Director of the Northeast Business Group on Health (www.NEBGH.org) a not for profit organization that represents the health and healthcare needs of large self-insured employers, including IBM, Verizon, GE and Citi. On the academic side, Dr. Nobel serves on the faculty of the Center for Primary Care at Harvard Medical School, with adjunct faculty appointments at both Harvard Medical School and the Harvard School of Public Health.
On the humanistic side of his work, he is the founder and president of the Foundation for Art and Healing ( www.artandhealing.org ), an organization that explores and promotes the relationship between creative arts expression and the health and well-being of individuals and community. Dr. Nobel has served on the Board of the Bill T. Jones/Arnie Zane Dance Company of New York City, on the Board of Overseers of the De Cordova Art Museum in Lincoln, MA, and the Board of Overseers of the Institute for Contemporary Art, in Boston. Dr. Nobel is a published poet and has also received several awards for his poetry including the Bain-Swiggett Prize from Princeton University, and the American Academy of Poets Prize from the University of Pennsylvania.
Dr. Nobel is Board Certified in both Internal Medicine and Preventive Medicine with Master's Degrees in Epidemiology and Health Policy from the Harvard School of Public Health. He graduated magna cum laude from Princeton University within the Science and Human Affairs program. He received his medical education at the University of Pennsylvania and completed his internal medicine residency at the Beth Israel Hospital, Boston.