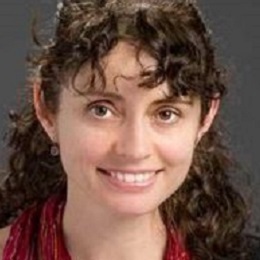 Monica DeMasi, MD is the Academic Site Leader at the Samaritan Health Services Family Medicine Residency Geary Street Clinic in Albany, Oregon. In 2015, Dr.DeMasi joined the Geary Street Practice where she teaches and sees patients, after nine years seeing patients at the Cambridge Health Alliance with teaching and leadership roles at Harvard Medical School.  She is an Assistant Clinical Professor of Family Medicine at OHSU and is on the steering committee of the Oregon Practice Based Research Network. Dr. DeMasi is the chair-elect for the Faculty Development Committee of the Society of Teachers of Family Medicine.
Dr. DeMasi is passionate about population health in primary care, quality improvement, medical education, and physician advocacy for patients and communities. Her clinical interests are preventative care, women's health and pediatrics. Currently, she is working on an Oregon CCO Design System Transformation grant in which she is leading improvement of population health in three family medicine clinics through expanding medical assistant roles and using patient registries. She is also developing educational experiences in her residency program in particular focusing on community health, physician leadership and health systems education. She is fluent in Spanish and Portuguese and particularly enjoys providing medical care for underserved and immigrant communities.
Dr. DeMasi received her undergraduate and medical degrees from Case Western Reserve University where she studied medical anthropology and focused on primary care. She completed her family medicine residency at Brown University in 2006. She was an Innovation Fellow and then a senior Innovation Fellow through Harvard Medical School's Center for Primary Care and was the 2014 Eisenberg Family Fellow of the Academy of Medical Education at Harvard Medical School.