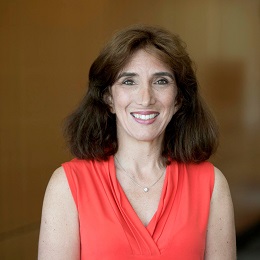 Sara Fazio, MD, FACP
Associate Education Director
Sara Fazio, MD, FACP practices General Internal Medicine at the Beth Israel Deaconess Medical Center, and is an Associate Professor at Harvard Medical School. She recently completed a two-year term as chair of the Board of Directors for the Alliance for Academic Internal Medicine (AAIM), the organization of academic internists which includes Program Directors (APDIM), Clerkship Directors (CDIM), Department Chairs (APM), Administrators (AIM), and Subspecialty Chiefs (ASP) from medical schools across the US and Canada. She was a member of the AAIM Board for five years, is a past president of CDIM, and currently serves on the council of the Learning Communities Institute.
At Harvard, she is the Advisory Dean and Director of the Walter Bradford Cannon Society and chairs the Principal Clinical Experience Steering Committee, which oversees the core clinical curriculum. She is an Associate Director of Medical Education at the HMS Center for Primary Care. She directed the BIDMC Internal Medicine clerkship from 1999-2015 and was the CME Editor for the New England Journal of Medicine from 2011-2014. She has received numerous teaching awards locally and nationally. Dr. Fazio served as the SGIM (Society of General Internal Medicine) editor of the national CDIM/SGIM Curriculum in Internal Medicine, chaired the AAIM Undergraduate Medical Education Task Force on Competency-Based Medical Education, and has co-chaired the AAIM Women in Medicine Leadership Development Forum for the past three years. On behalf of the Center for Primary Care, she and other members of the education team published a national blueprint for an undergraduate primary care curriculum in Academic Medicine in 2016, and she is currently working with our SLC students to do a follow-up needs assessment of the HMS curriculum. She is a co-investigator with the HMS and HSDM Center for Integration of Primary Care and Oral Health (CIPCOH) on a research project which seeks to define and measure a standardized set of oral competencies for primary care providers.
Dr. Fazio received her undergraduate and medical degree from Brown University. After completing her internal medicine training at the Beth Israel Hospital in Boston, she was a chief resident at the Beth Israel Deaconess Medical Center, and subsequently completed a Rabkin Fellowship in Medical Education.