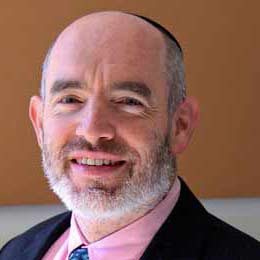 Steven Simon, MD, MPH, is Chief of the Section of General Internal Medicine in the VA Boston Healthcare System and Associate Professor of Medicine at Brigham and Women's Hospital and Harvard Medical School. At the Center supports students in the research component of their scholarly projects and oversees the evaluation of programs within the Center.
His research focuses on interventions to improve the quality and safety of health care, with special emphasis on the use of educational programs and healthcare information technology to improve the delivery and receipt of care for common primary care conditions. A practicing internist, Dr. Simon serves on the Massachusetts Medical Society's Committee on Medical Education.
A California native, Dr. Simon attended Stanford University and graduated with honors from Yale University School of Medicine. After completing internal medicine residency training at University of California San Francisco and a chief medical residency at the University of Hawaii, Dr. Simon completed a fellowship in general internal medicine at Harvard Medical School, during which he received a masters degree in public health from the Harvard School of Public Health.